Queenstown Winter Festival
Welcome to the Southern Hemisphere's most legendary winter party. The Queenstown winter festival
Get prepared and book your dates for the first ten days in July 2005 to be part of the Ultimate Winter Party!
International standard snow areas, stunning scenery, a profusion of adventure activities and an enviable apras ski lifestyle featuring over 100 bars, restaurants and cafes are central to Queenstown's reputation as the ultimate winter destination.
Celebrating all this is the Lindauer Queenstown Winter Festival, a time when locals and visitors collectively let down their hair for a massive, 10-day party. Featuring more than 70 events on the slopes and in town, ranging from the wild and wacky to the glamorous and cultural, all but the most seasoned revellers will need to seriously pace themselves to last the distance.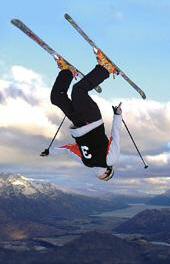 About Queenstown
Queenstown is a fantastic holiday destination no matter what the time of year. The Lindauer Queenstown Winter Festival is a great time to visit to experience the best of winter in our stunning alpine and lake playground.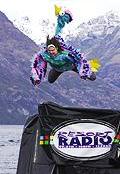 Contact Us
If you need more information about the Lindauer Queenstown Winter Festival, you can contact the following people:
Festival Information Name: Leigh Soper
Position: Festival Manager
Phone: +64 3 441 1800
Fax: +64 3 442 7441
Email: leighs@queenstownNZ.co.nz
PR and Media liaison Name: Alexa Forbes
Phone: +64 3 441 1117
Fax: +64 3 441 2111
Email: alexa@southernpr.co.nz
Reviews / Comments for Queenstown Winter Festival
No reviews have been written write a review now.

Back to top

---