Omarama
Omarama is a small township (population <300 2001 census) at the junction of State Highways 8 and 83, near the southern end of the Mackenzie Basin, in the South Island of New Zealand. Omarama is part of the Waitaki District, and at the northern edge of the Otago Province. Most of the Waitaki District resides within the North Otago region including Omarama.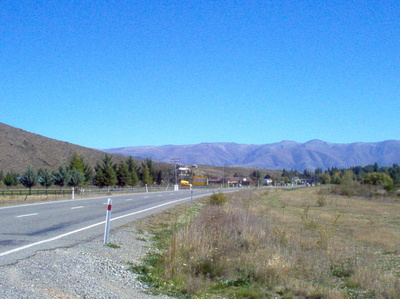 Looking south to the Omarama township
Omarama is Maori for "Place of Light", a reference to its extraordinarily pure and clear sky, which also makes it of great interest to astronomers.
It is known as a world-class gliding area, gaining fame among sailplane pilots around the world after hosting the 1995 World Gliding Championships.
Glider pilots enjoy Omarama because of the strong gliding conditions and spectacular scenery in the area. Visitors from around the world come to Omarama to experience strong lee wave conditions, ridge soaring and thermal flying. It is common for Omarama based gliders to soar hundreds of kilometers along the Southern Alps each day. On a strong day it is possible for gliders to reach distances in excess of 1000km. Several national and world gliding records have been achieved from Omarama and have attracted record seekers such as Steve Fossett.
The Omarama Gliding Club and two commercial gliding organizations, Southern Soaring and Glide Omarama are based in Omarama and provide glider training, towing and trial flights to the public.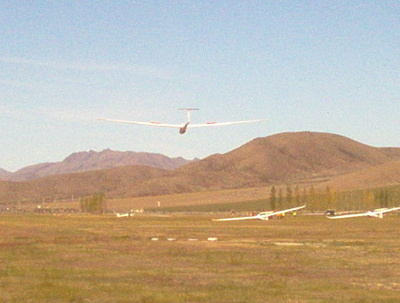 Glider landing at Omarama airfield
Between 19th and 24th Dec 2007 Omarama hosted the World Gliding Grandprix. Top class pilots qualified for entry through a series of world wide Grandprix events over the past two years. For live footage http://www.gpgliding.com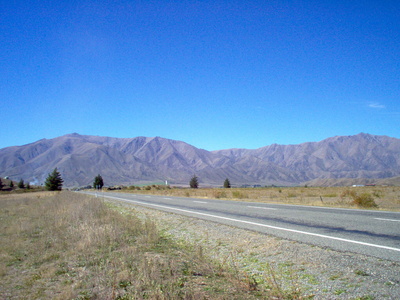 Clear skys and hills looking north out of Omarama
There is not much else in Omarama apart from some accommodation a petrol station pub and general store. But this is the place to go for Gliding or even some fishing with many good lakes and rivers nearby.
Reviews / Comments for Omarama
No reviews have been written write a review now.

Back to top

---