NewZealandAtoZ reviews; Budget trip to Queenstown, the night South Africa won the Rugby World Cup.
Queenstown can be scary when it comes to the cost of things...but they don't have to be. Here are a few tips that may save you a dollar or two.

Flights
If you have no issues about when you fly, look for the Air New Zealand specials we were about $99 return from Christchurch with a checked bag.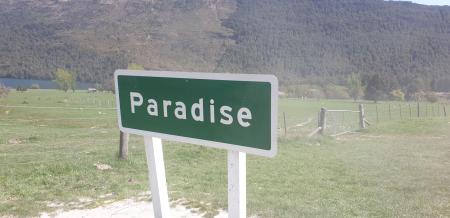 Accommodation
Frankton is a good option, its a $15 return water taxi ride to downtown Queenstown (which takes about 30mins and is a great way to see the area).They leave every hour from the Hilton (if you have a Hilton room key its $5 each way), the last boat left Queenstown at 10.45pm on Saturday night. A normal taxi is about $30 so split 3 or 4 ways is cheap...cheaper than taking the bus. There are no ride share services, electric bikes or scooters as at November 2019.
Rental Car
There are many rentals companies in Queenstown so a bit of shopping around will save you money. We went with Go Rentals, about $50 per day for a newish Toyota Corolla.
Food and drink
Queenstown is great because many folks buy drinks at the bottle store and head down to the lake front to drink/ pre load and "flex". Its a bit like a mini Muscle Beach in L.A.Download the Macdonalds app for cheap deals or head to KFC.
We settled in at 1876 The Old Courthouse for $6 pints of some interesting beers, not just the standard Speights (which is not a bad drink). They fill them from the bottom, please don't get curious to see how it works by pushing the bottom of your pint up, or it will end up all over you. Great spot to watch the World go past.
We moved onto Cowboys which has a great mix of feel good music, a Bull Ride, TV's and other games to play. The special was four Coronas for $30 so that was ok. The place was pumping, at least three Hens Nights and a Stags event went through while we were watching the World Cup Rugby final. The English cleared out afterwards but the South Africans partied on.
Golfing
We played some golf at Kelvin Heights, $85 or $65 for a member of a New Zealand club. They do pick and choose some clubs that don't get the discount which in our option is a bit average.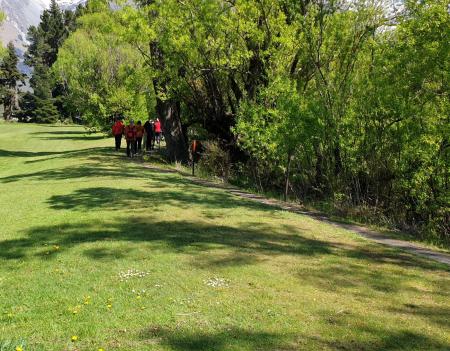 At this stage you can join Glenorchy for the year for $75 and get the discount, which also gets you a discount on most New Zealand Golf Courses (this may change once this article gets published and don't think you can join the New Zealand Golf Club Flexiclub and get a discount in Queenstown).

The drive down the lake to Glenorchy was great, and we played golf there. Great fun on a real country course, $10 with free clubs and trundlers, they even have balls and tees to use, we donated some more balls. You must pay by internet banking as some scumbag stole their honesty box. You get to play some holes on the actual Glenorchy Horse Race Track. One hole is at the end of the straight. Try and hit the golf ball through the Rugby posts. There is even a Disc golf hole. Take some drinks and stop halfway for a "quiet one"in a great relaxed setting.
We had a great lunch at the GYC cafe (Glenorchy), the serving sizes were massive and tasty. Then we drove towards the start of the Routeburn track just to visit Paradise, get a photo by the sign and see some Lord Of The Rings locations.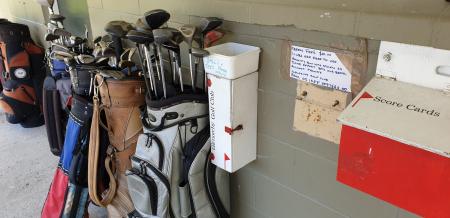 Splashed out on the last day and played the pictuesque Millbrook Golf Resort, not a budget club, but we loved it.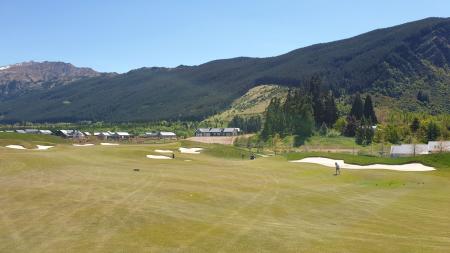 It seems funny, but we thought some things have become a bit cheaper.

Had a great weekend without spending a fourtune.
All prices were at 4 November 2019, do your own research, we guarantee nothing.
Reviews / Comments for NewZealandAtoZ reviews; Budget trip to Queenstown, the night South Africa won the Rugby World Cup.
Rating Averages
Back to top

---