Queenstown Air
At Queenstown Air, you are in safe hands. You will be flying with one of our team of especially trained pilots, who through years of experience have gained intimate knowledge of the local mountain conditions of the Wakatipu, Southern Alps and Fiordland.
Let us take you on a magical journey, comfortable in the knowledge that you are flying with pilots who have an intimate relationship with the terrain and geology, an eye for detail and a genuine love of sharing the experience of aviation in the crisp mountain air.
Queenstown Air provides a safe, professional and friendly service to make your journey a special individual memory.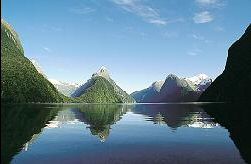 Our contact details are:
Queenstown Air
PO Box 2124,
Queenstown 9197, New Zealand
Phone: +64 3 442 2244
Fax: +64 3 441 4262
EMail: fly@queenstownair.co.nz

You couldn't choose better!
Queenstown Air is a Civil Aviation Approved Operator
and a member of the New Zealand Tourism Industry Association.

Reviews / Comments for Queenstown Air
No reviews have been written write a review now.

Back to top

---