Unleashing Potential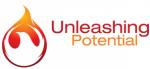 Contact Unleashing Potential for web design services in New Zealand. They are one of the leading internet marketing/SEO companies in New Zealand, offering SEO services, logo design, web design, web hosting and other SEO services at affordable prices.

Company Overview:

At Unleashing Potential, they have a team of experienced internet marketers, graphic designers, programmers and copywriters, all to provide their clients an all round online marketing solution. No other SEO company can compete with Unleashing Potential when it comes to web design, shopping carts and SEO.

Services offered by Unleashing Potential:
• ECommerce Web Design
• Mobile Websites
• Website Design NZ
• Internet Marketing NZ
• Logo Design NZ

Being one of the leading providers of website optimisation in NZ, Unleashing Potential brings it all together: eCommerce, web design, web hosting NZ & SEO. Their professional team of web designers and logo designers have a huge experience in website designing, graphic designing and corporate branding industry. All such factors enable them to promote the company or business.
---
Email:
info [at]
unleashingpotential [dot]
co [dot] nz

Address:
26 Porana Road
Wairau Valley
Auckland

Postal Address:
26 Porana Road
Wairau Valley
Auckland,

0627
Reviews / Comments for Unleashing Potential
No reviews have been written write a review now.

Back to top

---
Translate Content